Meet the Team
Children's Dental Team in Greenville, NC
---
The entire Greenville Kids Dental team is passionate about ensuring your child has a great trip to the dentist. Everyone from the doctors to the administrative team works hard to make sure you and your child leave with a great big smile.
Nothing would make our entire team happier than to show you why our patients give us 4.9 stars on Google.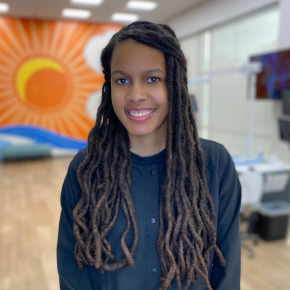 Jonelle Romero, DMD
Jonelle Romero, DMD - Dentist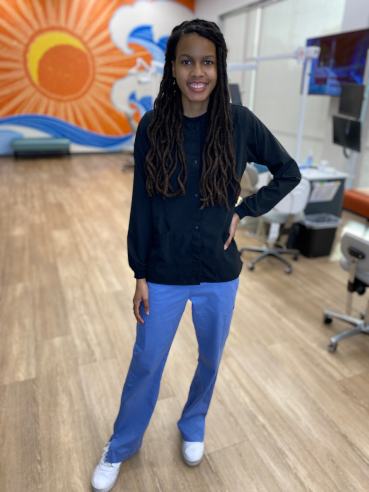 Dr. Jonelle Romero  grew up in Brooklyn, New York with her father, an artist, and older sister. Her interest in dentistry began when her wisdom teeth came in. She wanted to know more about why they came in, why they are so often removed, and how to keep them!
She decided to enter children's dentistry since there is never a dull moment working with kids. Always energetic and full of life, Dr. Romero wanted to ensure the children she treated would always have a great smile to show off to the world.
She received her undergraduate degree in Public Health from East Carolina University, before going on to earn her Doctor of Dental Medicine from the ECU School of Dental Medicine. She is a proud member of the NC Dental Society as well as the American Dental Association.
Her best tip for parents for helping children maintain a healthy smile - be a role model! Brush and floss with your kids and try to make it fun by creating games or playing music.
Fun Fact: Dr. Romero has a dog trapped in a cat's body - he loves growling at the door!
Unique Talent: She can wiggle her ears. It comes in handy when a child is nervous in the exam chair.
Favorite Quote: ...people will never forget how you made them feel. - Maya Angelou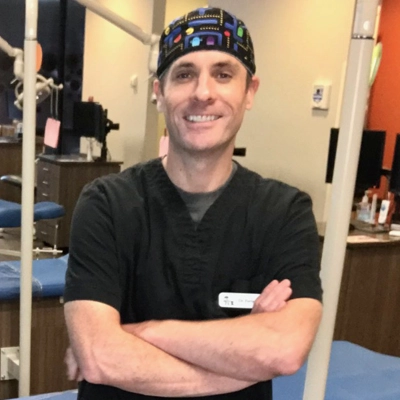 Taylor Farland, DDS
Taylor Farland, DDS - Dentist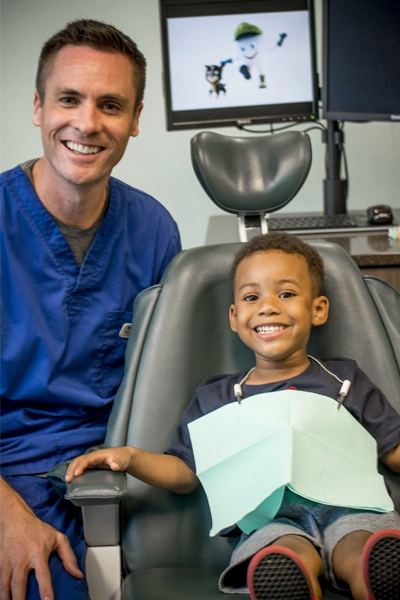 Dr. Taylor Farland received a BA in Russian Linguistics from the University of Utah before deciding to dedicate his career to dentistry. He went on to dental school at Dalhousie University, earning his DDS. Dr. Farland was awarded the Certificate of Merit for Outstanding Promise and Proficiency in the field of Pediatric Dentistry by the American Academy of Pediatric Dentistry.
Dr. Farland continued his training by completing a pediatric dental general practice residency at the IWK Health Center, which is the primary pediatric healthcare provider for all of Atlantic Canada.
When Dr. Farland is not in the office putting smiles on the faces of our patients at Greenville Kids Dental, he enjoys golf, crossfit, and spending time with his wife and 3 children.
Favorite Band: You can find Dr. Farland chillin' out to some Beck.
Favorite Quote: Theodore Roosevelt's The Man in the Arena, "It is not the critic who counts; not the man who points out how the strong man stumbles, or where the doer of deeds could have done them better. The credit belongs to the man who is actually in the arena...
Language: Dr. Farland speaks Russian.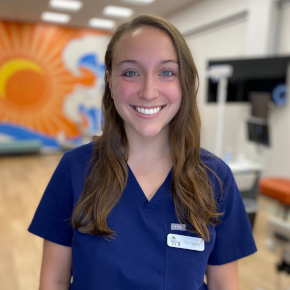 Rebecca Agner, DMD
Rebecca Agner, DMD - Dentist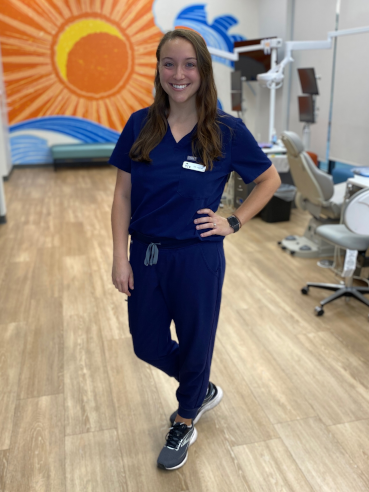 Dr. Rebecca Agner received a BS in Biology from the University of North Carolina at Chapel Hill, before attending dental school at East Carolina University to earn her DMD. A firm believer in the power of community and professional engagement, she is an active member in both the ADA and NCDS.
Born in Columbus, Ohio, she spent her formative years in the charming town of Salisbury, NC, where she is the eldest of three siblings.
Dr. Agner has always been interested in healthcare, and ever since she shadowed her dentist at a young age, she new that dentistry was the career for her. She has found it very rewarding to make a difference in people's lives. She loves working with kids due to their honesty and curiosity, and is excited to help make children's first dental experiences fun and positive.
She reminds all her patients that even though enamel, the outer layer of our teeth, is the strongest material in the human body, we need to do our part to help protect it by brushing and flossing regularly.
Favorite Spot: Dr. Agner's favorite place in North Carolina is up in the mountains.
Favorite Hobby: Some of Dr. Agner's favorite hobbies include reading and hiking.
Favorite Food: Dr. Agner's favorite food is pasta, be sure to ask her which dish!
---